Welcome to Cunningham, Stauring and Associates. With a combined 58 years of experience we can assist with all your financial needs.

Meet Our Staff
Joel Stauring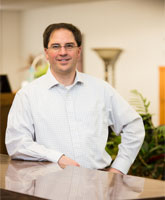 Joel is the managing partner of the company. He is an accountant who specializes in business planning and tax preparation for farms, small businesses, not-for-profits and trusts. Joel has over 15 years experience in business as a business banker, financial advisor and consultant for small businesses. He joined the US Army after high school and was stationed in Hawaii for 5 years where he later earned his undergraduate and Master's in Business Administration degrees from Hawaii Pacific University. Joel is a native of Arkport, where he currently resides with his wife and three children. In his free time, Joel enjoys hunting and spending time with his family.
Steve Cunningham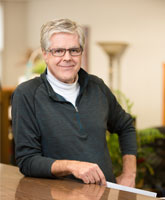 Steve is the founder of the company and is semi-retired. He has over 40 years experience in accounting. Steve has operated multiple businesses in addition to his tax practice. Steve's education and broad range of experience provide him knowledge over most personal and business tax areas. He graduated from Clarkson University in 1971 with a Bachelors in Accounting and after working for another local accounting firm he started his own practice in 1978. Steve earned his CPA certification in 1987. Steve is currently enjoying semi-retirement with his fiancé in North Carolina. In his free time he also enjoys traveling, hiking, golfing and hunting.
Michael Mulcahey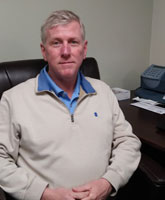 Mike completed his Master's in Business Administration in 1985 and began practicing public accounting with PricewaterhouseCoopers (formerly Coopers & Lybrand) in 1987, receiving his CPA certification in 1990. He has 10 years' experience in large corporate accounting and 5 years in a small company environment. He opened the tax and accounting services of the firm in 2012. He is a member of the Pennsylvania Institute of Certified Public Accountants and his primary focus is taxation and retirement planning.
Julie E. Ingham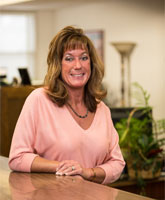 Julie is the Payroll Clerk. She has been with Cunningham Stauring & Associates since 2012. Julie has over 20 year experience in banking, accounts payable, accounts receivable, bookkeeping and payroll. Julie is a native of Hornell where she lives with her husband and they share 4 children together. When Julie is not working she enjoys spending a great deal of time with her family, exercising, traveling (when time allows it), and listening to music with her husband.
Jason Wilson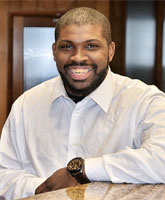 Jason is a staff accountant with up to 6 yrs. experience of doing business tax returns for small businesses and individual tax returns. He previously owned a small bookkeeping and tax business. Currently, Jason is finishing his CPA with Grand Canyon University. Jason lives in Wellsboro, PA where he resides with his wife and three children. In his free time, Jason enjoys spending time with his family, hunting, being outdoors and going to the range.
Renee Hider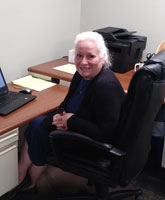 Renee joined the firm in 2019 as an accounting and payroll assistant. Renee brings with her many years of experience managing the administration side of her family's electrical contracting business. Renee started her accounting experience at Audio Environments Inc. and Grinnell Fire Protection Systems in the Seattle area. She moved to Wellsboro in Spring of 1989 where she continued with positions at International Designs Inc.; Well Adjusted Chiropractic; Tioga Publishing and, most recently, with Area Agency on Aging.
Haley Aguglia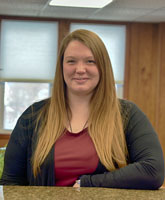 Haley is a staff accountant at our Corning office with over 5 years' experience with personal and business taxes. Haley takes pride in providing every customer with a pleasant and kind atmosphere. She can often be found outdoors, especially if there is live music and beautiful weather! She enjoys craft beers and shopping local. She is a lover of animals and spoils her two cats and senior min pin. Haley is outgoing and fun loving. Stop by the Corning office and you will be sure to leave with a smile.
Kyle Pettey and Mathew Alejandro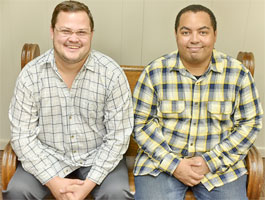 Kyle Pettey and Mathew Alejandro are our facilities maintenance staff. They are the unseen heroes who keep our offices clean and tidy.