Celebrating 10 Years in Business! Thank you from the Staff at Cunningham Stauring & Associates, Inc.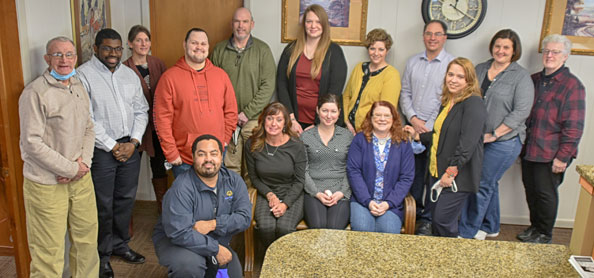 Welcome to Cunningham, Stauring and Associates. With a combined 58 years of experience we can assist with all your financial needs.
Read more
New Corning Office
139 Walnut Street, Suite 101
Corning, NY 14830
Phone: 607-654-4144
Fax: 607-654-4148
Monday through Friday 8:00am to 4:00pm
Saturday 8:00am to 12:00pm

Special Announcement Regarding Covid-19
For the 2021 tax season we would like to offer you options, to stay safe. You can upload confidential documents through our Website portal securely (please do not email W2s). You can drop off your information, several locations have drop boxes. You can request a phone conference appointment. Lastly, you can meet with your accountant in person, but we must follow safety protocols. To reduce traffic in the building and face to face contact, please wait in your car. There will be a phone number posted from the back parking lot to call. Appointments will be shorter to allow time to clean between clients, so please be prepared.